Well, so i wanted to post something in here but i got zilch :P So this is something from the archives. SIELNT ALARM REPACKAGED! Because Bloc Party is love. Originally posted on the 7th of December '05.



-------------------------



It's done XD My SILENT ALARM REPACKAGED! haha! Well, i was meant to pick a band and make a CD booklet for my final photography project, so guess which band i picked XD Well, it was between Franz, Mew, and Bloc Party. I spent about 5 hours in the dark room again, with breaks in between, such as going to dinner and the hall meeting (darn it! got to take everything off the walls before going on winter break T__T and i have so much crap on the walls), but overall i think the whole project, including the case, developing pictures (and negatives), printing out, and sticking words down on seperate pieces of paper took a total of 12 hours to make.

So anyway, if you want to see my Silent Alarm Repackaged, here it is. Based on the theme of destruction and a somewhat bleak future.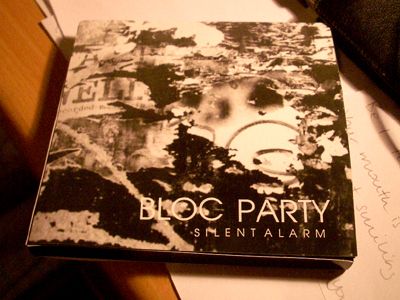 I was meant to put the booklet in a CD case, but because it was so fat i had to make a case to put it in, along with a slim card CD holder. It took a while to make but i'm glad i made it. People who were also doing last minute work in the dark room were looking at me like "WTF?" while i was making it because they just couldn't believe they i was spending time making a case. The case is kind of crap anyway :P haha!


Please don't mind the horrible lighting.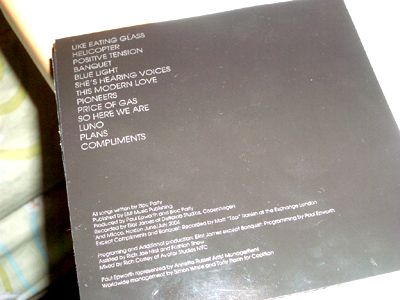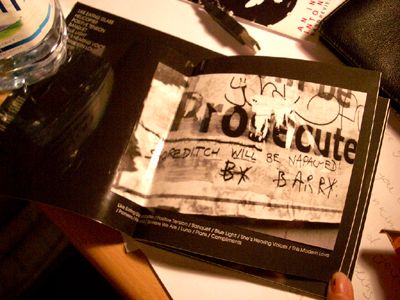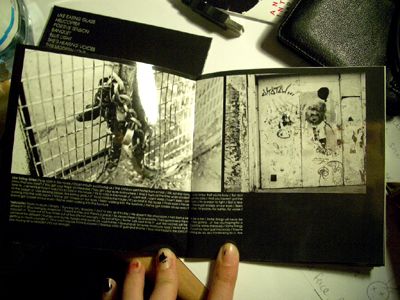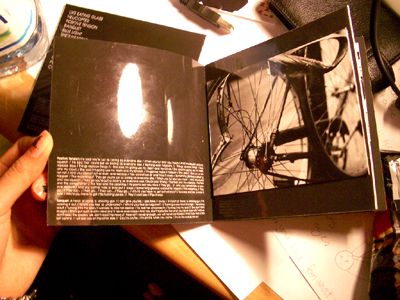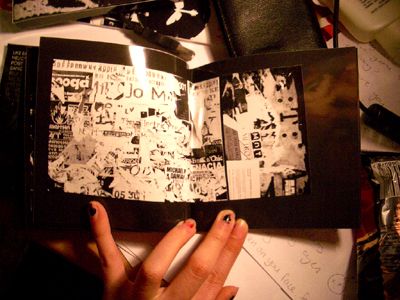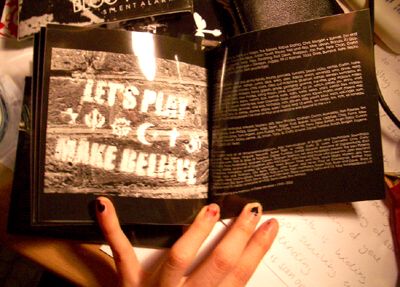 and yes, that is my hand! XD; rotfl